0 601 066 G03 Bosch point and line laser GCL 2-50 C + swivel mount + battery + battery charger
Category:
Point and line lasers
Smart functions for maximum productivity
Bluetooth®-connection paired with Levelling Remote App offers remote-control adjustment of the tool via a smartphone
Dual Power Source allows for a 12 V-Li-ion battery or standard alkaline batteries for increased flexibility
Precise alignment of laser lines around centred plumb points with the manual RM 2 or motorised RM 3
Laser diode
635 – 650 nm
Operating temperature
-10 – 50 °C
Storage temperature
-20 – 70 °C
Laser class
2
Working range
20 m
Accuracy
± 0.3 mm/m* (*plus use-dependent deviation)
Working range of laser points, max.
10 m (top)
10 m (bottom)
Self-levelling range
± 4°
Dust and splash protection
IP 54*** (***except for the lithium-ion battery and AA1 battery adapter)
Power supply
12 V Li-ion or 4 x 1.5 V LR6 (AA)
Operating time (max.)
18 h (Li-Ion) and 10 h (4 x AA) in cross-line and point operation
25 h (Li-Ion) and 16 h (4 x AA) in cross-line operation
35 h (Li-Ion) and 28 h (4 x AA) in line operation
60 h (Li-Ion) and 32 h (4 x AA) in point operation
Tripod thread
1/4"
Weight, approx.
0.6 kg
Colour of laser line
Red
Color of plumb points
Red
Projection
2 lines / 2 points
Plumb point accuracy
± 0.7 mm/m* (*plus use-dependent deviation)
Compatible laser receivers
LR 6 + 7
This product contains
Quick charger GAL 12V-40 Professional [1 600 A01 9R3]
Swivel base RM 2 Professional [0 601 092 700]
1 × battery GBA 12V 2.0Ah [1 600 Z00 02X]
L-BOXX 136 [1 600 A01 2G0]
Laser target plate
Protective bag
Ceiling clip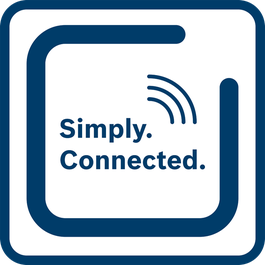 Simply. Connected. - Simply. Efficient. Thanks to smartphone connection & Bosch app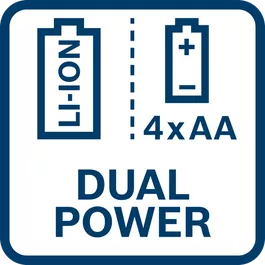 Dual power source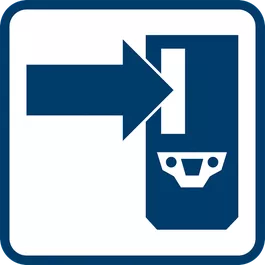 Working with receiver for higher working range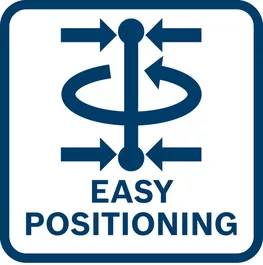 Easy line positioning around the plumb dot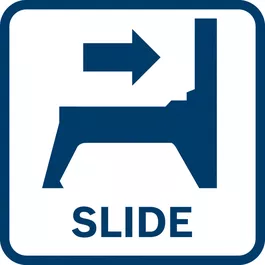 Slide mechanism
Product Highlights
The combi laser GCL 2-50 C Professional offers many smart functions for maximum efficiency. A Bluetooth®-connection provides remote-control adjustments via a smartphone app, while Dual Power Source allows 12 V Li-ion or standard alkaline batteries for added flexibility. For precise positioning around the centred plumb points, the optional RM 3 Professional offers motorised control, and RM 2 Professional allows for manual adjustments.

Equipment & Application
It is designed for horizontal and vertical alignments with a long overshoot of nearly 360° and is suitable for projects such as dry wall installation and interior finishing.

Additional Information
The GCL 2-50 C Professional's horizontal and vertical laser lines and two centred plumb points offer optimal visibility of up to 20 m without a receiver and 50 m with a receiver.