0 601 063 R02 Bosch cross line laser GLL 3-80 C + universal attachment + 1 x 2.0Ah battery + battery charger
Category:
Point and line lasers
Visibility on a new level in 3 x 360°. Simply Connected.
Very precise CAL Guard monitoring and remote-control use with Bluetooth®-connected smartphone app
High visual clarity is provided by high-powered diodes
3 x 360° lines allow simultaneous horizontal and vertical levelling applications for highly efficient work
Laser diode
Line: 630 - 650 nm, < 10 mW
Operating temperature
-10 – 40 °C
Storage temperature
-20 – 70 °C
Laser class
2
Working range
up to 30 m
Working range with receiver
up to 120 m
Accuracy
+/- 0.2 mm/m*/** (*for the four horizontal intersection points ; **plus use-dependent deviation)
Self-levelling range
± 4°
Levelling time
4 s
Dust and splash protection
IP 54*** (***except for the lithium-ion battery and AA1 battery adapter)
Power supply
12 V Li-Ion battery, 4 x 1.5 V LR6 (AA)
Operating time (max.)
8 h (Li-Ion) and 6 h (4 x AA) in 3-line mode
Tripod thread
1/4", 5/8"
Weight, approx.
0.9 kg
Colour of laser line
Red
Projection
3 x 360° line
Compatible laser receivers
LR 6 + 7
This product includes
Quick charger GAL 12V-40 Professional [1 600 A01 9R4]
Universal mount BM 1 Professional [0 601 015 A01]
1 x battery GBA 12V 2.0Ah [1 600 Z00 02X]
L-BOXX 136 [1 600 A01 2G0]
Laser target plate
Pouch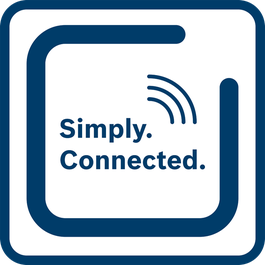 Simply. Connected. - Simply. Efficient. Thanks to smartphone connecton & Bosch app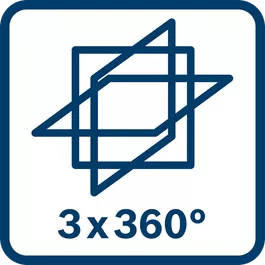 3 x 360° laser lines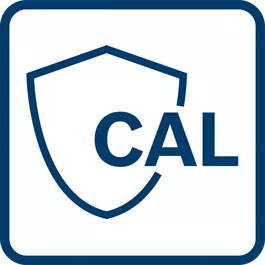 CAL Guard warns, if one of the three following cases have occured:
1) The measuring tool suffered a severe shock (e.g. impact after a fall)
2) The measuring tool was stored outside of the storage temperature range
3) The calibration interval (every 12 months) has expired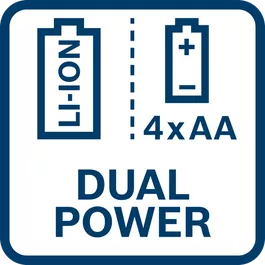 Dual power source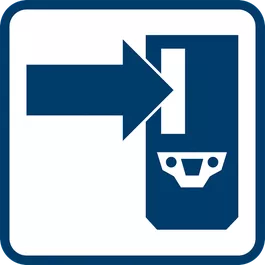 Working with receiver for higher working range
Product Highlights
The line laser GLL 3-80 C Professional is simply connected and projects 3 x 360° lines for excellent visibility. Innovative CAL Guard monitoring and a Bluetooth®-connected smartphone app allow for remote-control use as well as contactless adjustments and high precision. High-powered diodes ensure high visual clarity while its 3 x 360° lines allow simultaneous horizontal and vertical levelling for highly efficient work.

Equipment & Application
This line laser is developed for building floors, installing windows, mounting shelves,laying drainage pipes, building framework for drywall, and laying tiles.

Additional Information
Due to the GLL 3-80 C Professional's Dual Power Source, it can be operated both with 12 V Li-ion battery and with standard alkaline batteries for added flexibility. It is capable of levelling itself on non-level surfaces up to +/- 4° in less than 4 seconds with excellent precision of ± 0.2 mm/m*/** and has a working range of up to 120 m when using the optional LR 6 or LR 7 Professional receiver. This line laser is compact, easy to handle, and extremely robust.